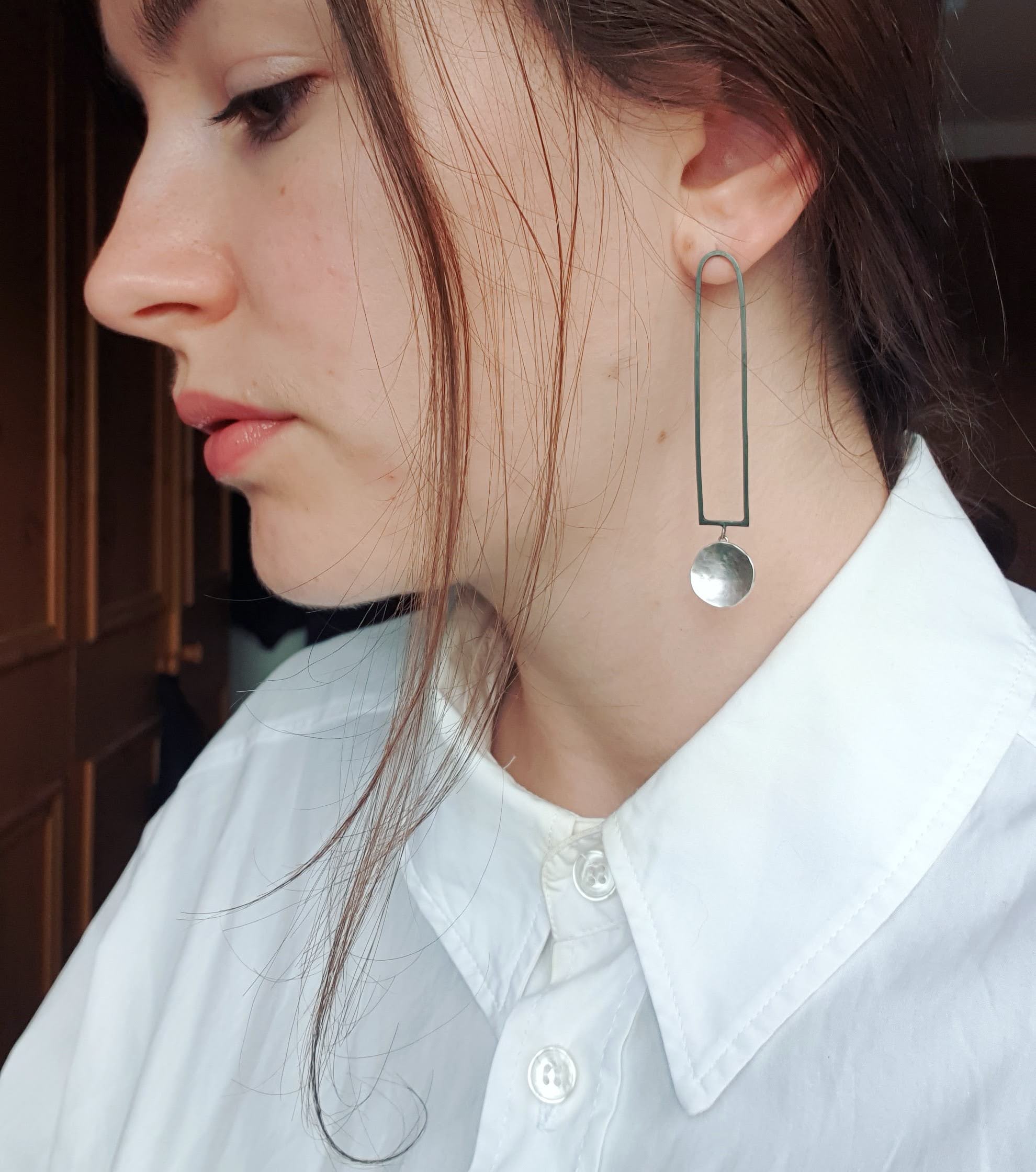 £95
add to cart

Sterling silver geometric arch with a delicately textured circle. The pieces have been attatched in a way that allows the circle to move, so even though they are studs they still have an elegant, natural movement to them. The top sections of the earrings have been oxidised to give a little drama and a modern touch.

All products come personally packaged in a gift box. Perfect as a little treat for yourself in the post or a present for someone special.

This product is made to order so please bare in mind it could take up to a week to be dispatched to you!